About
The Foundation
---

---
The Skyrail Rainforest Foundation was launched on 29th September 2005 with the primary objective of raising funds to support tropical rainforest research and education.
Monies raised by the Foundation are paid into the Skyrail Rainforest Research Fund, which is administered by a Public Fund Management Committee, consisting of representatives with environmental management, research, education and business experience.
Skyrail Rainforest Foundation Limited (ABN 95 109 592 814) and its public fund, Skyrail Rainforest Research Fund, was entered into the Register of Environmental Organisations on 26th August 2005. It is entitled under the Income Tax Assessment Act 1997 item 6.1.1 of subsection 30-55(1) to receive tax-deductible donations.
TOTAL RAISED TO SUPPORT AND FUND TROPICAL RAINFOREST RESEARCH WORLDWIDE
Ongoing fundraising activities to support the Foundation's objectives include:
Proceeds from membership fees.
Donations from the public and visitors to Skyrail Rainforest Cableway.
Donation by Skyrail Rainforest Cableway from a percentage of souvenir sales in Skyrail's Gift Shops.
The development and sale of Skyrail Rainforest Foundation branded items through Skyrail's Gift Shops.
The Public Fund Management Committee
Who We Are
The Public Fund Management Committee oversees the dispersal of the Skyrail Rainforest Foundation's resources to projects satisfying its core objectives; namely those which support tropical rainforest research and education. The Committee consists of members from various education, environmental, scientific, government and private companies.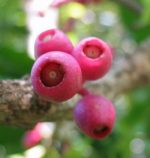 Our Logo
---
The Medinilla (Medinilla balls-headleyi) is a rare rainforest plant which can only be found in wet lowland rainforests from Tully to northern Cape York Peninsula. Although rare, the Medinilla flourishes at Skyrail's Red Peak Station and its fruits were chosen as the inspiration for the Skyrail Rainforest Foundation logo.
Annual Reports
Downloadable versions of the Foundation's Annual Reports are available below:
Dr Ken Chapman
---

---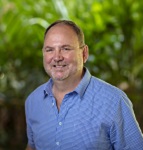 Ken is CEO of Skyrail-ITM and Chairman of Skyrail Rainforest Cableway and a Director of the Chapman Group.
He is also Chairman of the FNQ Hospital Foundation and Tourism Tropical North Queensland.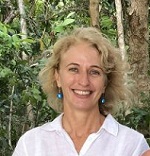 Susan Laurance
JCU Tropical Leader in Rainforest Ecology and Associate Professor, College of Science and Engineering.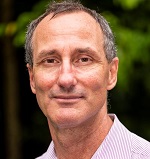 Scott Buchanan
Executive Director for the Wet Tropics Management Authority.
Prof. Steve Turton
Adjunct Professorship in Environmental Geography at CQ University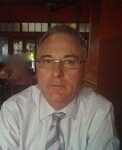 Clive Cook
University of Queensland's Course Co-ordinator in the Protected Area Management course in the School of Earth and Environmental Sciences.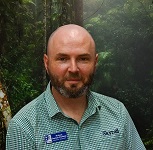 Richard Berman-Hardman
Skyrail General Manager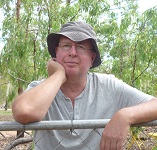 Dr. Chris Margules
Adjunct Professor at JCU Cairns & The University of Indonesia.